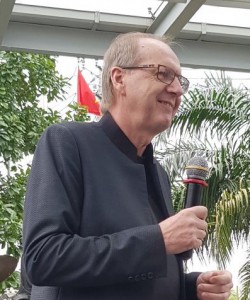 Lawrence is the music director of the IHS World Orchestra, a transplanted Canadian who has spent over twenty years in Europe. Lawrence has many years experience as a conductor, composer, arranger, educator and choir director. In addition, he has worked in television and recording production with such artists as Celine Dion, Reba McEntire and The Chieftains.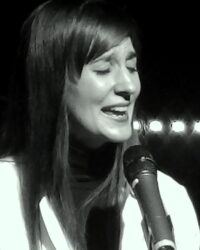 Kristi is the main orchestra vocalist and daughter of IHS musical director Lawrence Daher. By the time she was 19 she had seen most of Europe, graduated with honours, and finished a college business course. Singing has always been a part of her life. She has sung behind Reba McIntyre and recorded background vocals for various Christian artists. She currently lives in Germany with her husband and two sons.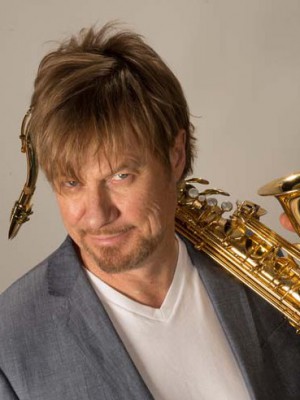 Dividing his time between Winnipeg Canada and southern California - Walle Larsson is intensely devoted to his craft - and a creative imagination second to none, Larsson has been wowing audiences from New York to Montreal, Toronto to Tokyo with sizzling jazz solos and sultry smooth jazz. Larsson has six solo cd's to his credit and has garnered two Top Twenty Billboard Hits. He inspires all who sit in a session with him.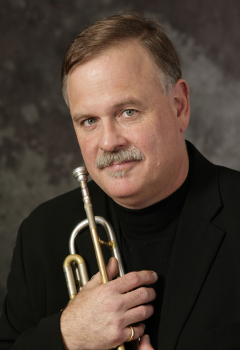 John Harbaugh is the Professor of trumpet at Central Washington University with over 30 years of college teaching experience. His students consistently place high in regional and national competitions. His professional experiences include world tours with Tom Jones, Paul Anka, and Buddy Rich. He appears on three Grammy nominated albums, and has recorded as a jazz soloist with the London Symphony. He is principal trumpet in the Yakima Symphony and has been a member of regional orchestras in Iowa, Washington, and Alaska. In the last several years he performed in groups behind Charo, Bob Newhart, Manheim Steamroller, and the Disney touring company of "High School Musical". He is a sought after soloist/clinician with the C.G.Conn/Selmer Corporation. He has a big heart to touch people and leads our trumpet section.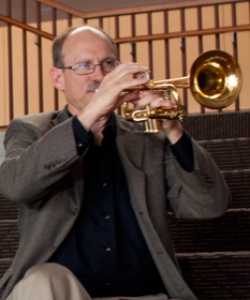 Dr. Charles 'Chuck' Tumlinson has served on the jazz faculty at the University of North Texas, Cal State Fullerton and Washburn University. Students under his direction have won many prestigious awards and have performed with Maynard Ferguson, Count Basie and the Airmen of Note.
Chuck has performed with the Count Basie Orchestra, Dizzy Gillespie, Terence Blanchard, Mark Murphy, Al Jarreau, Ray Charles and the University of North Texas One O'clock Lab Band along with the Fort Worth, Kansas City and other symphony orchestras. He is an active soloist, clinician and adjudicator. His
compositions/arrangements have been recorded by leading bands and performers throughout the country including Eric Marienthal and Pete Christlieb.
Chuck received his degrees from the University of North Texas and Wichita State University. He is a Yamaha Artist/Clinician.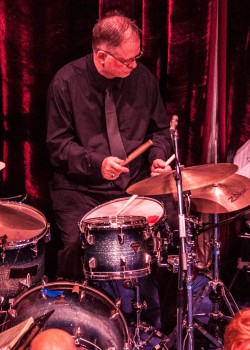 Tom Morgan is Director of Percussion Studies at Washburn University in Topeka, Kansas, where he teaches applied percussion and directs the Washburn University Percussion Ensemble. He also teaches at Live Music Institute, made up of elementary and high school percussion students from the surrounding community.
He holds Bachelors and Masters degrees in music education, music theory and composition from the University of Northern Colorado, and a Doctoral degree in percussion performance from the University of Oklahoma. He has authored a number of percussion instructional methods published by C. Alan Publications.
Tom has performed and recorded with numerous groups including the Trilogy Big Band, Kansas City's Boulevard Big Band and the Kansas City Jazz Orchestra. In addition, he has performed with the Topeka Symphony Orchestra, the Kansas City Symphony Orchestra, and the Topeka Jazz Workshop big band. He is a regional endorser for Vic Firth drumsticks, Sabian Cymbals, and performs regularly on Tree House Drums. He is in demand as a clinician at festivals and music camps. Tom is our heartbeat and drives the Big Band.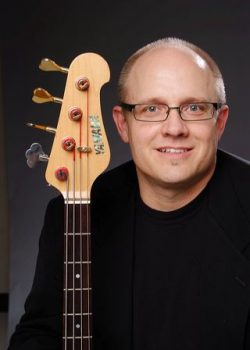 Kris Berg is an international best-selling composer and arranger. He has written arrangements for many famous artists as well as professional, college and public school bands around the globe. Kris is also the author of the popular bass method book, BASS LINES IN MINUTES, and his big band arrangements are available through top publishers in the USA.
Mr. Berg has released two highly acclaimed CD's (MAMA Records) as leader of the Metroplexity Big Band:  "Time Management", winner of two Global Music Awards, and "This Time/Last Year". Kris is currently active mixing Metroplexity's third CD, "Perspectives", winner of eight Global Music Awards, due out early 2020. These recordings reflect his unique writing and arranging styles and feature the best musicians in Texas, as well as internationally re-known guests like Wayne Bergeron and Phil Woods. 
An award winning bassist, director and educator, Kris has appeared or recorded with the likes of Kurt Elling, John Pizzarelli, Randy Brecker, Peter Erskine, Wayne Bergeron, Phil Woods, Delfeayo Marsalis, Bob Mintzer, Bobby Shew, Tom "Bones" Malone, Jimmy Heath, Doc Severinsen, Clark Terry, John Fedchock, Gregg Bissonette, Chris Vadala, Kevin Mahogany, Denis DiBlasio, Frank Mantooth, Clay Jenkins, and many others. As a clinician for the Yamaha Corporation, Mr. Berg regularly appears at jazz festivals and camps throughout the United States and is endorsed by Bag End Loudspeakers. He has been selected as director for the IAJE International Community College All-Star Jazz Band, and has directed All-State Jazz Bands all over the US. 
Mr. Berg is the Artistic Director for Jazz with the Greater Dallas Youth Orchestra foundation and directs the GDYO Jazz Orchestra.  He taught college for 27 years and is the founder of the award-winning Jazz Program at Collin College including the Collin Jazz Fest and the Texas All-Star Jazz Camp.
To contact Kris or for information about chart, book or CD purchases, please find Kris at
www.krisbergjazz.com.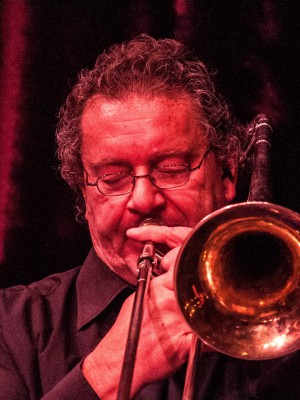 Dag Oystein is a frequently seen trombonist and trombone soloist in jazz and gospel groups throughout Norway. He has studied playing trombone in the style of the bigband swing era (1935-46) and is co-writer of a book on the subject. For 10 years he has played lead trombone in an orchestra lead by Norman Leyden, one of Glenn Miller's arrangers. Holding a masters degree in psychology, he professionally focuses on the therapeutic aspects of music. Dag is our lead trombone player.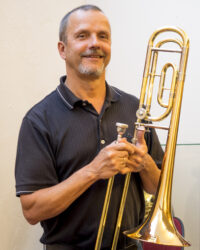 Espen Isak Egeland is a versatile musician on a variety of brass instruments. He is equally at home on the baritone, tuba, trombone and trumpet/flugelhorn.
From an early start in the Oddernes School Marching Band, he has played in many musical settings: Royal Norwegian North Army Marching Band, Kristiansand Youth Marching Band, Tveit Big Band, Kristiansand Big Band, Jan Gustav Big Fat Band, Raba Choir/Orchestra, Sout Land Symphonic Band, Kristiansand Janitsjar Marching and Symphonic Band, Kjevik Royal Air Force Marching Band, Amunds Tirol Orchestra.
At present, he plays a vital role in the Hodge Podge Jazz Combo in Norway as well as internationally with the IHS World Orchestra.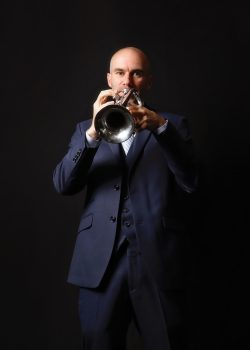 Dr. Michael Averett is the Assistant Professor of Trumpet at Samford University in Birmingham, AL. Dr. Averett has been a soloist and guest recitalist throughout the Southeast and Midwestern United States including engagements with High School and University Wind Ensembles, Orchestras and Marching Bands.
Dr. Averett has been a member of, or performed with, the Columbus Philharmonic, the Marion Philharmonic, the Muncie Symphony, the Orquestra Sinfonicia of Monterrey, Mexico, the Owensboro Symphony Orchestra, the Topeka Symphony, Carmel Symphony Orchestra, Western-Piedmont Symphony Orchestra, JCC Symphony Orchestra, Hickory Choral Society, and the Fort Wayne Bach Collegium.
In addition to his orchestral career, Dr. Averett has performed with the Derby City Brass Band, Old Crown Brass Band, Free State Brass Band, the Louisville Metro Big Band and America's Hometown Band. Dr. Averett also won multiple U.S. Open and North American Brass Band Championships as well as the 2009 Scottish Open as a solo cornet with the Fountain City Brass Band.
Before going to Samford University, Dr. Averett was the Director of Brass Studies and Professor of Trumpet at Washburn University in Topeka, KS. Michael holds a Bachelor of Arts in Trumpet Performance from Lenoir-Rhyne University, a Master's of Music in Trumpet Performance from Ball State University and a Doctor of Arts in Trumpet Performance and Conducting from Ball State University.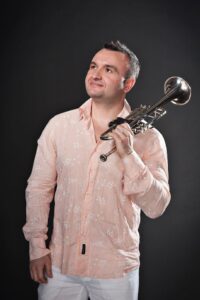 Dillian Davidkov hails from Sofia in Bulgaria. He is a graduate of the National Academy of Music in Sofia and is trumpet crazy. He spends his time playing for national radio, television and has accompanied some of the top artists in Bulgaria. If you want to find him, just listen for someone playing a double high C and above. He is a phenomenal player and has a great big heart of love.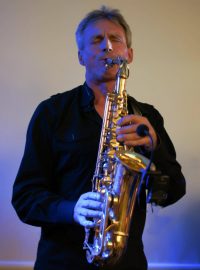 Krzysztof Pachla studied clarinet and alto sax at the State School of Music as well as at the University of Music Arts in Lublin, Poland. He has played many styles of music - from classical with symphonic orchestra - to jazz with the IHS World Orchestra and the Jan Johansen Big Band based in Kristiansand, Norway.
He has played extensively around the world with the Silversea Cruises Company. He has also performed in many countries with the IHS World Orchestra.
Krzysztof has taught saxophone and clarinet at the Social Music School and the Technikum Kolejowe in Lublin, Poland. He was also the co-leader of the Technikum Kolejowe Big Band.
Krzysztof is a member of the Polish Association of Artists-Musicians and is presently solo clarinetist in the Berberys Klezmer Band. In addition he can be found as a member of many different smaller ensembles.